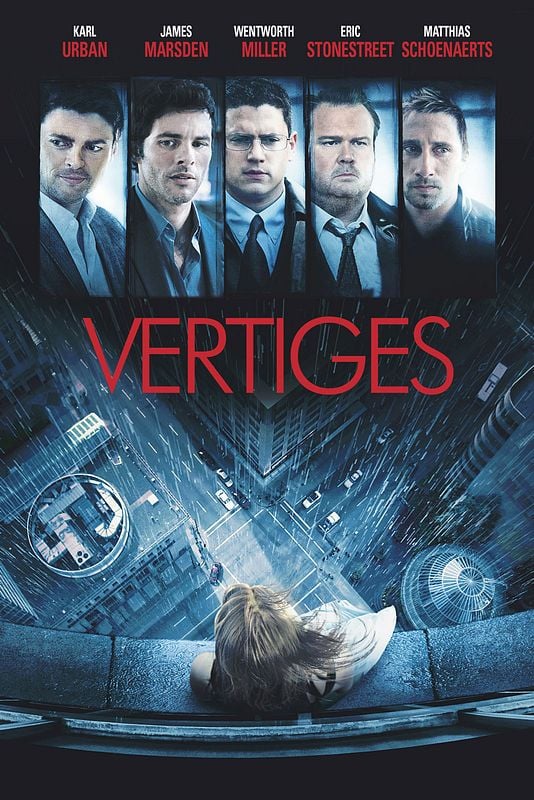 Origine : U.S.A.
Réalisateur : Erik van Looy
Acteurs : Karl Urban, James Marsden, Wentworth Miller, Rhona Mitra, Rachael Taylor
Genre : Thriller
Durée : 1h 43min
Année de production : 2014
Titre original : The Loft
Critiques Spectateurs :
3.5
Plus d'information sur allocine : http://www.allocine.fr/film/fichefilm_gen_cfilm=190773.html
Bande annonce : Vertiges Bande-annonce VF




Cinq hommes partagent les clés d'un loft dans le centre ville. Dans ce lieu tenu secret, ils peuvent assouvir leurs fantasmes en toute discrétion. Mais le rêve tourne au cauchemar lorsqu'ils y découvrent le corps sans vie d'une femme menottée au lit...


Qualité : BDRIP
Format : Avi
Langue :

Français
Codec vidéo : XviD
Tailles des fichiers : 1 x 700 Mo
Nom de la release : The.Loft.2014.FRENCH.BDRip.XviD
Taille totale : 700 Mo


vu: 1 142
commentaire (0)
Sujets similaires:
Information
Users of Invit? are not allowed to comment this publication.