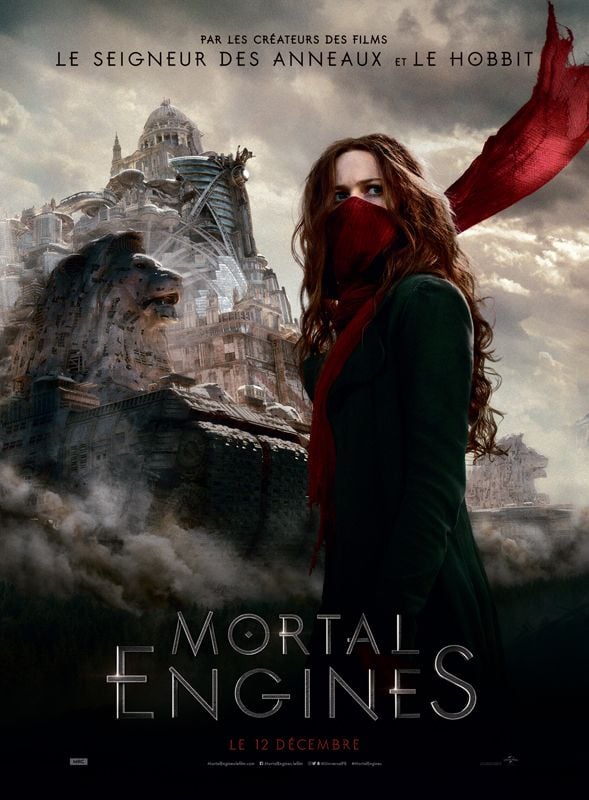 Origine : U.S.A., Nouvelle-Zélande
Réalisateur : Christian Rivers
Acteurs : Hera Hilmar, Robert Sheehan, Hugo Weaving, Jihae, Ronan Raftery
Genre : Science fiction, Aventure, Action
Durée : 2h 8min
Date de sortie : 12 Décembre 2018
Année de production : 2018
Titre original : Mortal Engines


Des centaines d'années après qu'un évènement apocalyptique a détruit la Terre, l'humanité s'est adaptée pour survivre en trouvant un nouveau mode de vie. Ainsi, de gigantesques villes mobiles errent sur Terre prenant sans pitié le pouvoir sur d'autres villes mobiles plus petites.Tom Natsworthy - originaire du niveau inférieur de la grande ville mobile de Londres – se bat pour sa propre survie après sa mauvaise rencontre avec la dangereuse fugitive Hester Shaw. Deux personnages que tout oppose, qui n'étaient pas destinés à se croiser, vont alors former une alliance hors du commun, destinée à bouleverser le futur.

Qualité : BDRIP
Langue :

True French
Codec vidéo : XviD
Codec audio : AC3


vu: 167
commentaire (0)
Sujets similaires:
Information
Users of Invit? are not allowed to comment this publication.